Today I'm playing along with MFT Camp Create. I've never fully tried watercolor on this flower stamp set and today was the day to give it a try! I usually try to stay in the lines and control where the color goes, but for this card I let the color go where it may.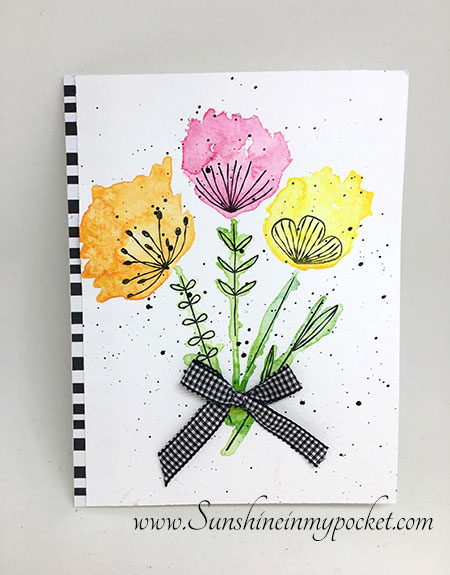 And go where it may, it did! It's fun for a change to allow the chaos of a messy watercolor look. I added some black splatters to add to the fun, loose feeling. A black gingham bow and black striped paper finishes the look.
Linking up to MFT camp create: Wonderful Watercolor!
May your days be filled with sunshine,