My last entry for MFT Card Design Challenge is for the Innovation Master.
Here I made a slider card using a magnet at the end. This way, this "PRO" snowboarder tumbles down the mountain and lands on his head every time! LOL.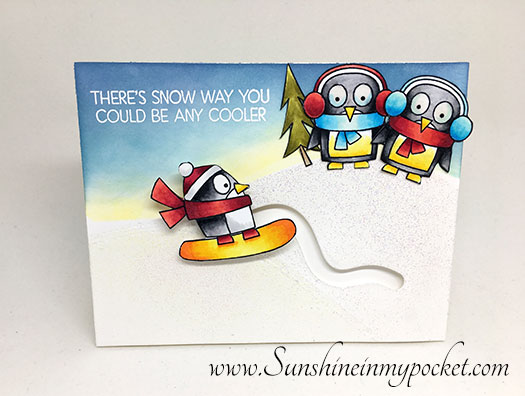 And here's this snowboarder in action: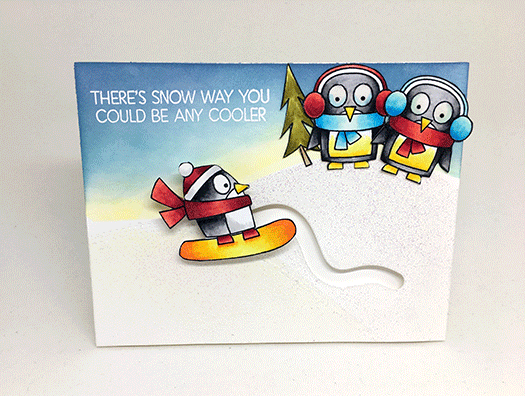 Oh boy…this reminds me of: ME on a snowboard.
I hope you enjoyed this one! I get a chuckle every time.

May your days be filled with sunshine,