I wanted to try out this set from Neat and Tangled. It's called "On the Strip" and it has multiple interesting stripes. The one I used has little circles in it and makes for a beautiful stripe on a card.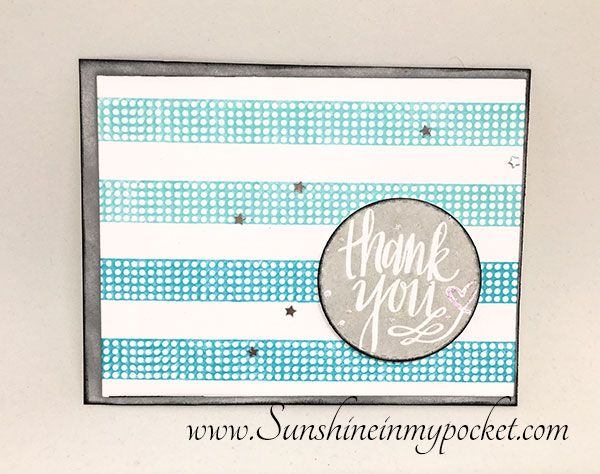 I used two different blue inks to try an "Ombre" look. I think it's a little difficult to tell there are 2 colors, they're so similar. But I really like that stripe with circles in it!
I also used the Neat and Tangled "All My Heart" for the Thank You sentiment. I cut it out with a circle die. Then added some silver stars…I wish you could tell in this picture that they are silver!
Thanks for visiting!
Joining in the Little Tangles Challenge.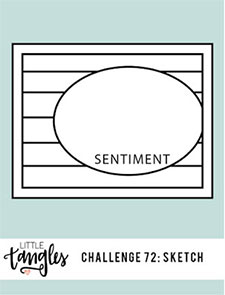 May your days be filled with sunshine,