Welcome to the Surprise Bloghop for Purple Onion Designs! I have always loved these stamps and today I have a special holiday project to share with you (and a sale)!  To celebrate this weekend, Purple Onion Designs is offering 25% off all stamps in the shop here. Oh, I love a good sale!
There's also prizes, stay tuned to see the details at the end of this post.
This first card project I'm sharing features some of my favorite characters:
The penguin is Frost, that cute bunny is named Fawn, and I also used the Log and Tree (that comes in a set of three different trees). The sentiment is Holly Jolly.. I love the mix of script and plain text!
Here's a closer look at just how sweet these characters are! Don't they make you feel like smiling?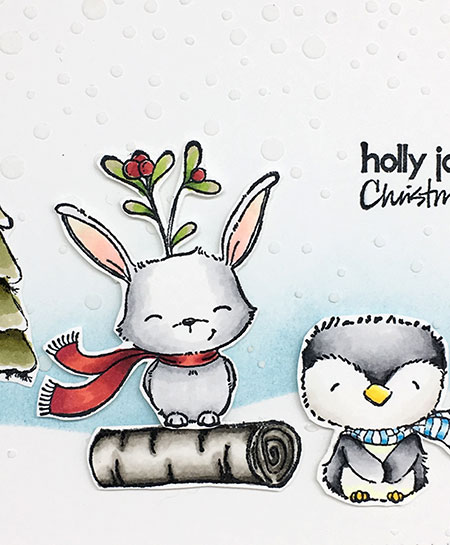 Next is a tag featuring my all time favorite happy owl!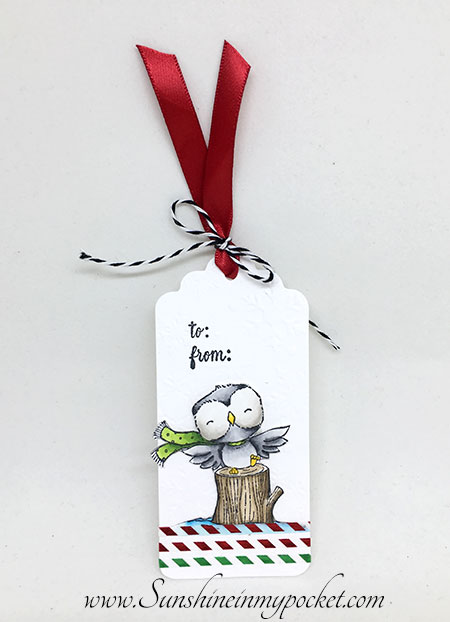 This is Flora and she's just so happy! I love to color this stamp during the holiday season just to feel a bit of that joy… I used some striped washi tape for a more festive feel.
And the last project features my all-time favorite Santa: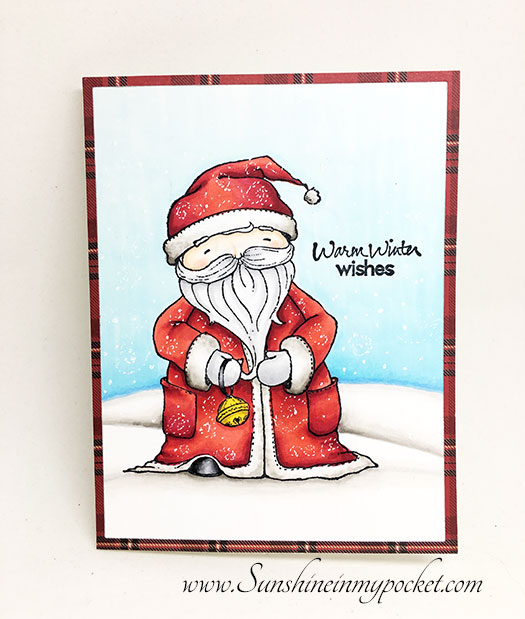 Isn't he great!? He has such a kindness about him. I simply colored up Santa, added some Copic coloring, and some swirly snow with a white gel pen. Voila! That's really all you need with this image because it is such a great size for a card (this is a regular A2 size: 4.25″ x 5.5″). Love it!
THE PRIZE:
In celebration of the hop, Sandy Allnock is giving away spots in a class of their choice to 3 lucky commenters along the bloghop – so be sure to comment everywhere! If the winner has already purchased a class during the current sale, that class fee can be refunded. Winner will be posted on Sandy's blog on December 1, 2017. Good luck!
Here is the list of the hop! Your next stop is the talented Alice Wertz!
Sandy Allnock
Tracey MacDonald
Kelly Booth
Jessica Frost-Ballas
Sonja Kerkhoffs
Anna Lorenzetto
Sally On
Hannah Rubenstahl
Robyn Schultz
Simone Schwagler
Susen Srb
Nancy Thomas
Kari VanNoy  <— You are here!
Alice Wertz
Amy Yang
Vera Yates
Thank you so much for stopping by! I really appreciate your kind comments!
May your days be filled with sunshine,