Well, I couldn't resist. I had so much fun on Day 3 of Rainbow Maker and I had to make ANOTHER card (or two!) Lol. This time I was inspired by May Park and I made this card using a Neat & Tangled die: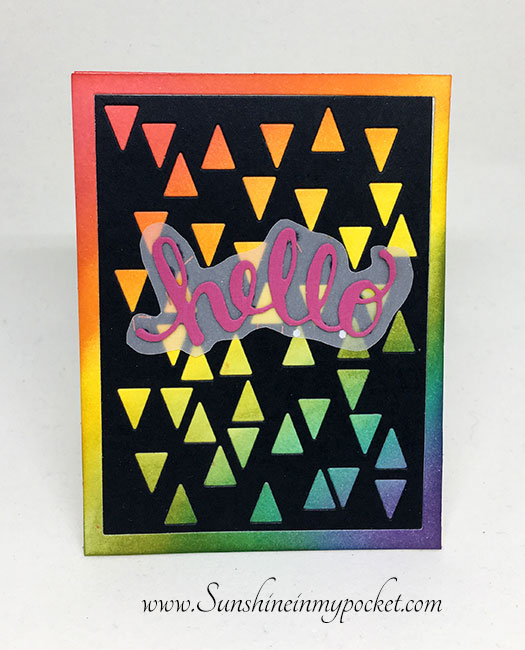 Of course, when I made it, I had a separate piece that I just HAD to use up, too. I'll share that card in the next post!
Loving all the rainbow gorgeousness this week!
May your days be filled with sunshine,