[This is the second in a series of comparing Distress Ink vs. Distress Oxides. See the Blending comparison here.]
The next question I had was: "Can you watercolor with the new Distress Oxide inks?" And, since it's the end of shark week, I used sharks as my subject.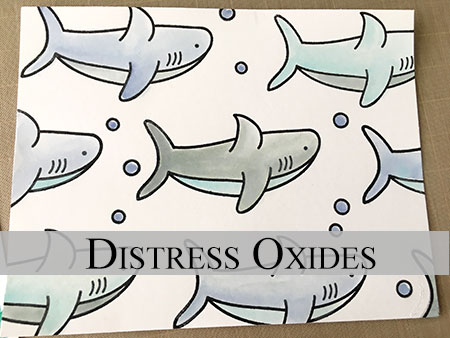 I used Tim Holtz watercolor paper and Distress Oxide inks here. I found that YES! You can watercolor with the Oxide Inks. They are a little chalkier than normal watercolor, and they don't blend quite as well, or have the watercolor feel (or "blooms"). Also, they do COVER the black stamped images a little. But that is easily remedied by going over those lines with a black marker.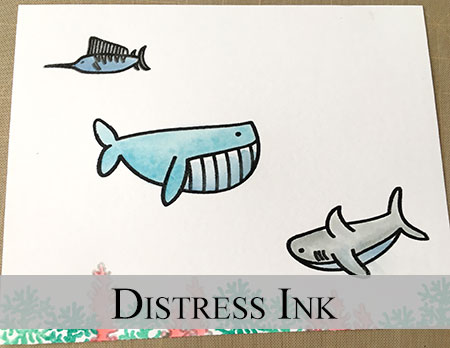 The original Distress Ink was definitely more like watercolor. You could add and get that watercolor "bloom" feel. So I liked that. And it was a little easier to add water and drop in color to have it react with the water.
Here's the finished cards: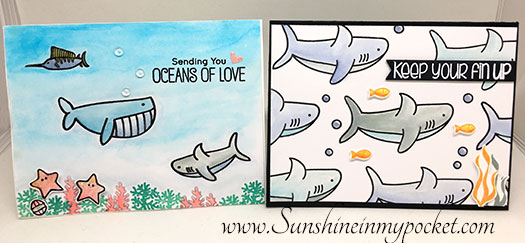 I realized (after I was done) that it would have been easier for this comparison to create exactly the same card for a more accurate test. Lol.
The verdict is: you can watercolor with either one. It might be easier with the original inks, but I really liked the chalkier look for these sharks!
Have you tried watercoloring with Distress Oxides?
I have more comparisons coming soon!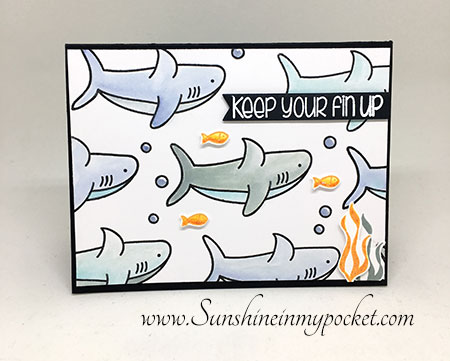 Products used:
(retired products from The Alleyway Stamps)
May your days be filled with sunshine,