I just couldn't resist making this card! It's another for the Paper Smooches Designer Drafts challenge and this just hit my funny bone. You know that song, right? "When the Moon Hits Your Eye Like a Big Pizza Pie, That's Amore!"
And that's how this card was dreamed up. Ha, ha!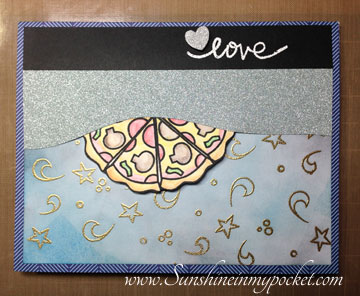 I don't have a stamp that says "Amore" so "Love" will have to do!
I used FIVE different Paper Smooches stamp sets to make this card. (For the pizza "Think Fast," for the love "Falling for You," for the sky — star from "Hang ups," swirls from "Friendly Flowers," and open dots from "Swanky Snowdudes." )
I love how it came together!
Here's the inspiration designer draft:
Oh, and I popped up the crust on that pizza so it looks like it's larger than life!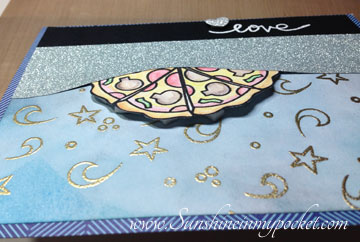 I'm craving pizza for dinner now. And I think we'll have to eat it under the stars. I don't hear any complaints from my teenage son…except for maybe my constant singing of this song.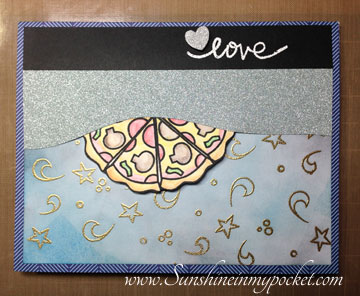 My husband thinks of "Pizza in the Sky With Diamonds." But that's a different version altogether! It's a good thing I'm not doing a video for this card because you would all hear these songs while I'm making the card!
Anyway, doesn't tonight sound like a  good pizza night?
May your days be filled with sunshine,