Today I am sharing my favorite Peach Mango Salsa recipe. It is delicious with chicken or on salad…and I serve it a lot with a simple grilled chicken over a bed of greens. It is so easy to make and adds a big flavor punch!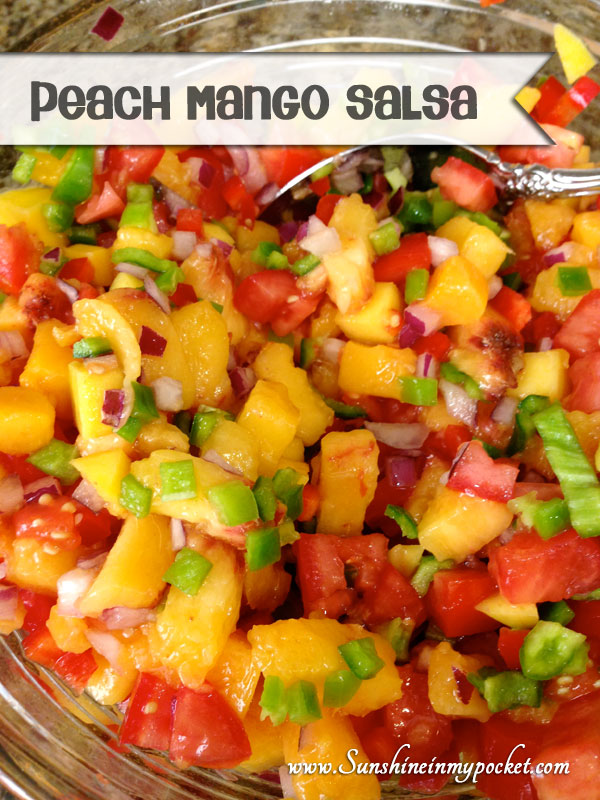 I don't know what it is about this salsa that makes me want to break out into a latin dance every time I make it! Ha! But really, doesn't this picture just make you happy?!
I use a special tool to cut all the pieces into the perfect little dice, and it makes this job SO FAST. It's called a food chopper, and I got mine for such a deal at Bed, Bath & Beyond. (I don't get paid to tell you this…I am only telling you because I LOVE this tool so much, and I use it for this peach mango salsa, fresh bruschetta, and my garden salsa ALL the time!)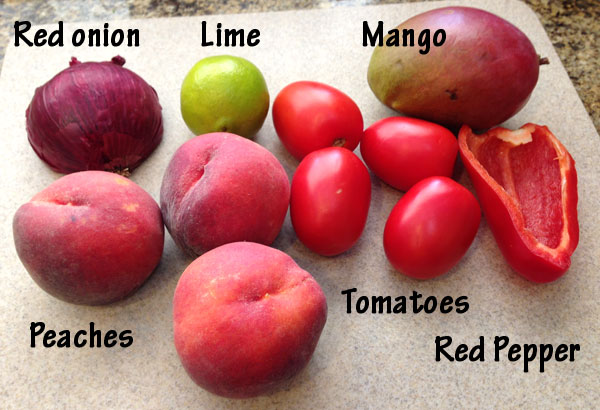 Here's the beautiful ingredients that go into the Peach Mango Salsa. First, chop up the onion and pepper using the small grid: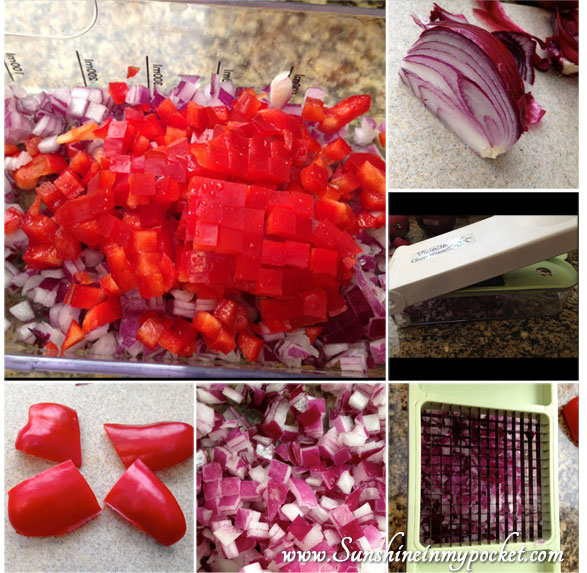 See how small and perfect each little piece is? That would take FOREVER if you did it by hand…unless, of course, you are a super-fast knife chopping sous chef, maybe.  You can see a picture of the chopper there…it's formal name is "Vidalia food chopper."
Then, chop up the tomatoes, peach, and mango using the large grid: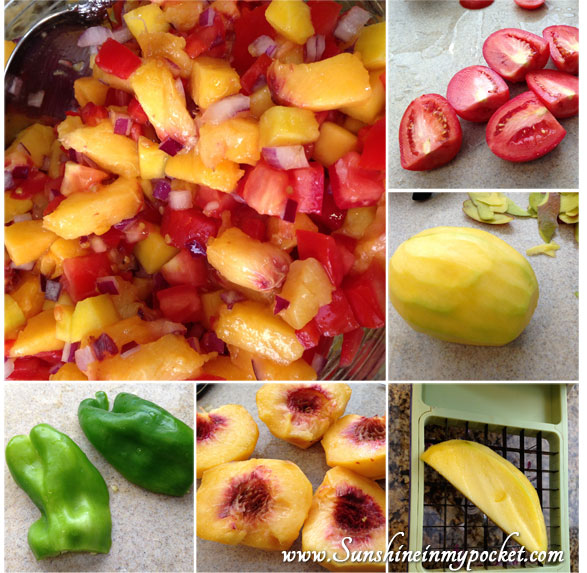 I usually also add something green like a green pepper or a jalapeno from the garden. The jalapeno gives it a little kick, which is fun sometimes. Today I used a small green pepper. I cut them into half…or just small enough to fit on the chopper and then let the tool do the rest of the work.
Next, squeeze the lime over the salsa. Here's another tool that I love: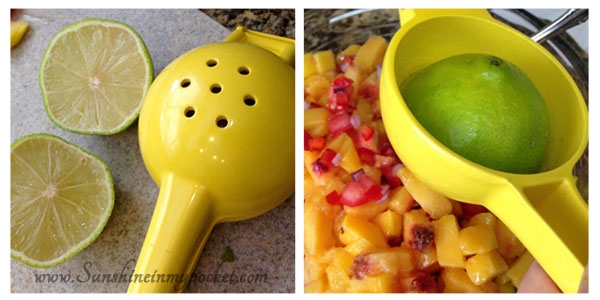 Have you ever used one of these juicers? You put the cut side down over those holes, then squeeze the handles together. Pretty easy. Now, sometimes if the fruit is a bit too tart, I will add a teaspoon or so of sugar over the salsa and mix it all up. Today I didn't add any sugar. Those Utah peaches are divine!
Here's the complete recipe:
[amd-zlrecipe-recipe:15]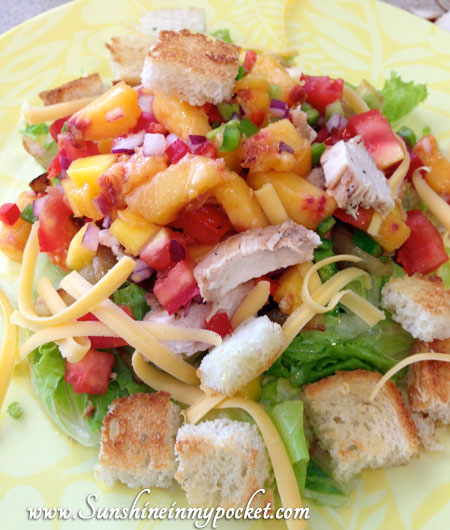 So here's a chicken salad I added the Peach Mango salsa to. It adds so much flavor!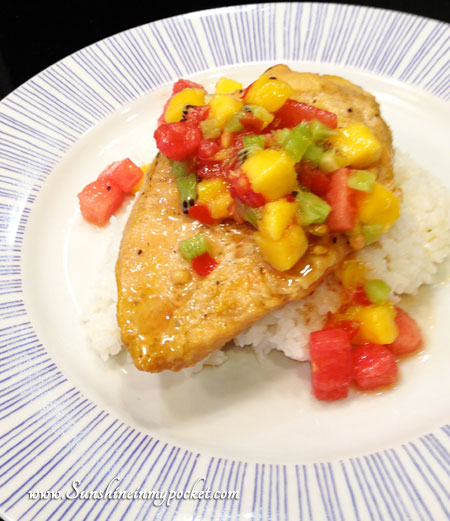 It's also delicious with chicken. Or Salmon tacos. Or chicken tacos.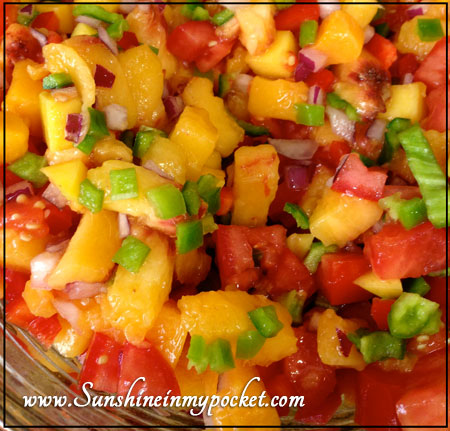 Or just dive in with some chips! I hope you enjoyed our fresh ingredients turned into a tangy, sweet salsa today.
May your days be filled with sunshine,