Everytime I see this stamp set I start singing "You Lift Me Up, to walk on stormy seas…You lift me up, to more than I can be." Do you know that song? It's beautiful. Although, I could have the words all wrong!
So of course, I love this set by Reverse Confetti. My granddaughter loves it too. She adores anything with giraffes. Or lions. Or monkeys!

I used Zig Clean Color Real Brush Markers and used some bright colors, and fall colors. I think I'm ready for fall around here. Lol.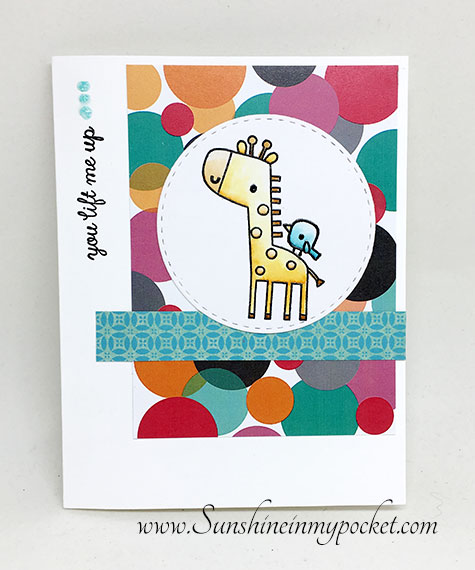 I'm entering the current SFYTT Challenge with Reverse Confetti. I think this is my first entry ever! So fun.
May your days be filled with sunshine,