I cannot stop making rainbow cards! Today I thought I'd try another technique stamping with water to "Bleach" the background a little.
I'm using the Ellen Hutson Bold Blooms set and the Avery Elle Fill-In-the-Blanks set (a few of my favorites!) Here's how it turned out: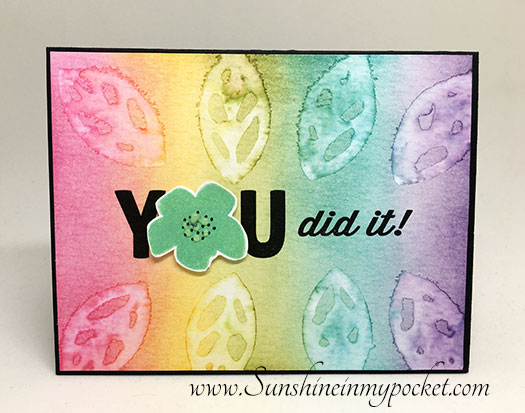 Doesn't that look cool how the water just sort of wicks away that color?!? Here I used Distress Inks on watercolor paper. It's a neat technique and you can try it with a stencil OR a stamp! This card is for a friend that just landed a new job. I think this card is great for that celebration.
Entering the Ellen Hutson Mix-it-Up Challenge.
May your days be filled with sunshine,