Hi! I'm sharing another reason I had to have the Seaside Seagulls from MFT.
This is a card I made for my husband. I was feeling a little snarky, and well….nearly EVERY time we go to the beach, a seagull targets my husband. It's actually become a little joke now. So I gave this card to him and he couldn't stop laughing!!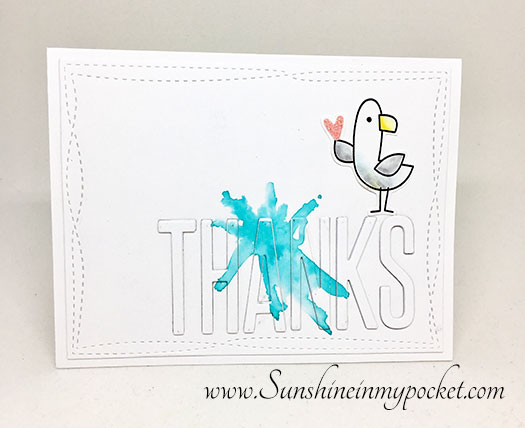 I'm sorry…is this too terrible?! Has it ever happened to you?
I used Distress Inks as watercolors to make the splatter, and to color up that sneaky seagull!
So I'm entering this into the MFT Stamps Superstar challenge for the Clean and Simple category. (Although I don't know if this card should belong in a category that starts with "Clean"…. Lol.)
May your days be filled with sunshine,