If you know me at all, you know that I make mostly "girly" gifts, packages, tea parties, cards, etc. I LOVE all things ribbon and lace, pink and curly. So when it comes to making more "manly" things, I have challenges!
My nephew had a birthday recently (he just turned 8), and he came down for a visit. I knew this was my opportunity to make something that he would like. I know that he loves dogs and so I got the most adorable doggie stamp set from Lawn Fawn to try out! Here's the card I made for Porter: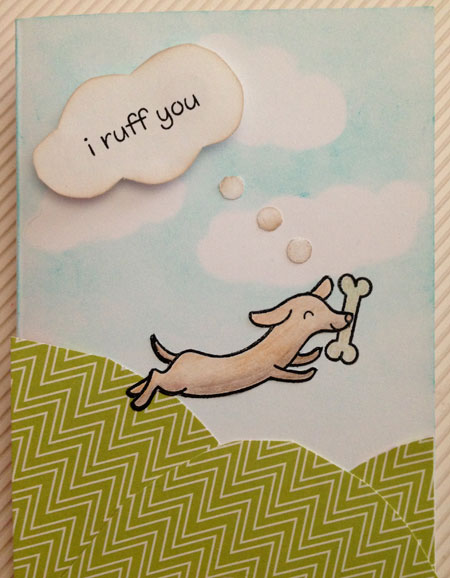 and here's the inside: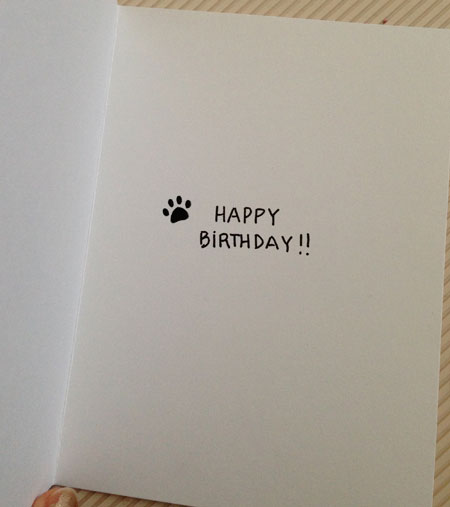 I tried some "masking" by cutting out a cloud from white paper and sticking it temporarily on the card front, then I used some distress ink on a cotton ball to rub on the sky color around those clouds. When I removed the cloud masks, I was left with a beautifully calm sky with the clouds left white!
I think this card turned out adorable (and not too girly). What do you think?
So guess who's going to be using this set to make a nice Father's Day card?! I think my Dad will smile.
Linking up to the Simon Says Stamp Challenge.
May your days be filled with sunshine,