It's the first of April and a beautiful time of year! Oh, how I adore Spring. But it's also April Fools Day. A day of trickery and jokes. I am not a big fan of playing jokes or having jokes played on me; however, this April Fools Day is a special day. Because it's a day the Board Members of the BMW club are coming over for dinner and a Board Meeting. Except this day it will be called a "Bored" Meeting.
And I've got a few other tricks up my sleeve. Nothing mean or mean-spirited, just a few friendly funnies that I hope will bring a few smiles and laughs. Those BMW folks need to be a little less serious.

So for now, I have a joke for you, and a Happy April greeting: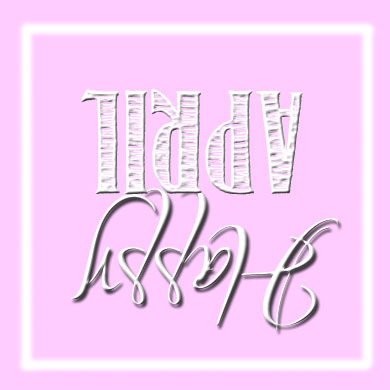 Soon I will post some more of my April Fool's funnies: wait until you see the cake we have ordered just for this event!
Until then….
May your days be filled with sunshine,