I'm a big fan of bright colors and sunshiney days! And this new challenge from Ellen Hutson here reminded me of that.
I had a great time inking up the background with bright Distress Inks (picked raspberry, peeled paint, and scattered straw). Then I used Zig Clean Color Real Brush markers to watercolor up that bear and his lemonade.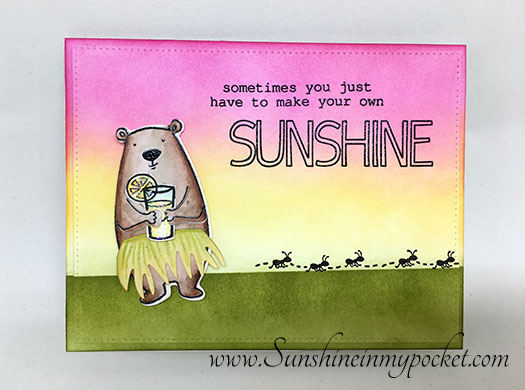 Can you just see that bear hula dancing away as he sips on his lemonade? It's a great day!
Entering the Ellen Hutson Pin Sights Challenge.
I hope this made you smile.

May your days be filled with sunshine,