This sweet card is a one-layer card filled with sheep at sunset. (Sheep at sunset? That sounds delightful)
The "adult sheep" is teaching the "kid sheep" how to be fabulous by jumping. Lol. I had a great time with this card, masking and inking. I hope you like it!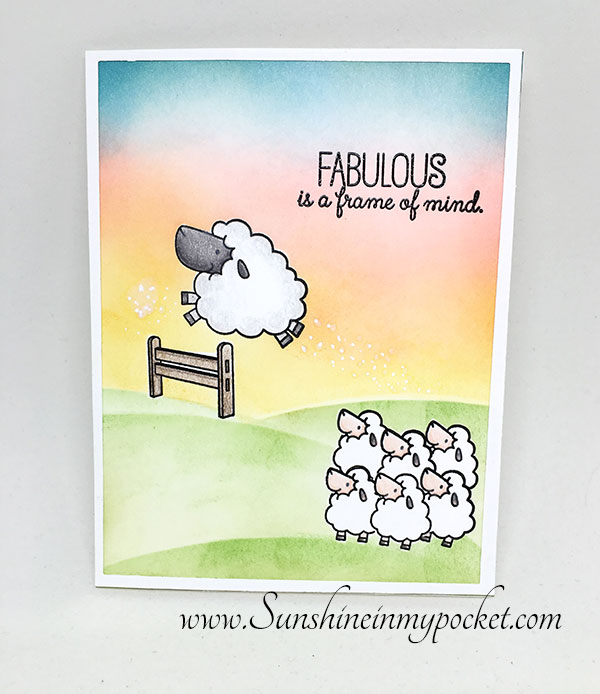 I used distress inks for the background colors, and prismacolor pencils for the sheep. I also added some white gel pen to add a sort of "swoosh" to show the movement of the jumping sheep.
I think the little ones could jump over that fence too, don't you? Lol.
Enjoy!
Entering (eep!): The MFT Superstar Challenge.
May your days be filled with sunshine,