Who can resist a little glittery glitz? Of course I was very excited about today's camp craft with MFT. I took some darling MFT monkeys and added some glittery shirts using scor-tape. It's nice and strong and keeps the glitter in place pretty well.
Here's my card: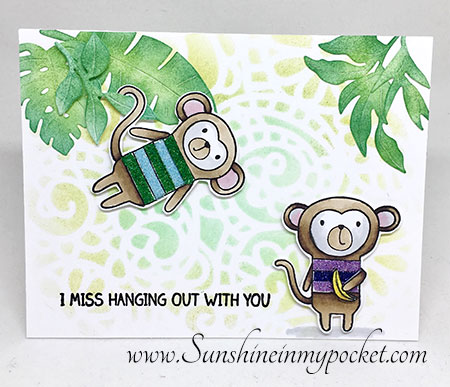 They are ready for a night out on the town with their new glittery shirts! I had to cut out another monkey arm with a banana to pop up on top of that lower monkey…
I also used some new-to-me Distress Oxide inks for the background. They blend so nicely!
I think these monkeys look great in their finery. Lol. Hope you enjoyed!
Joining the fun here at MFT Camp Create.
May your days be filled with sunshine,