I just have to give a shout out to Amuse Studio Stamps for offering a beautiful Breast Cancer Awareness stamp set called "Fight Like a Girl." I received these stamps last week and purchased the die to go with them. Right now they are still offering this stamp set for free (you just have to pay shipping & handling). (The die is already sold out when I checked tonight.)
Here's the cards I made to honor my friends and family for October Breast Cancer Awareness month: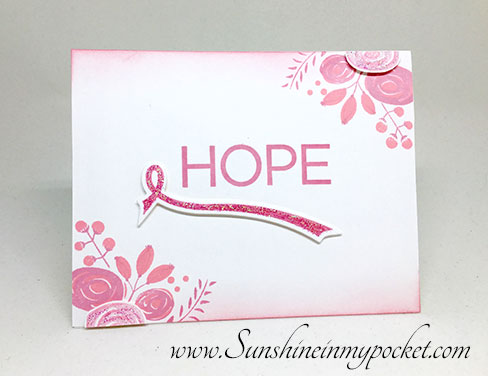 I used the Hope stamp and the Pink Ribbon stamp (and die) on this card. [The flowers are from a Waffle Flower set called Wild & Free.] Of course, I had to add some diamond Stickles to the ribbon…I love a little sparkle! To add some pink highlights around the edges, I inked on some Distress Ink in "Spun Sugar."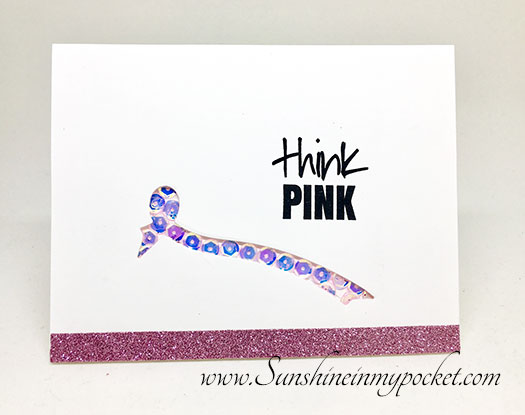 This card has some irridescent pink sequins. They look purple in this picture, but in real life they are beautiful and pink! I love this "Think Pink" sentiment! I used the negative of the ribbon die to make this card…I love it when you can make two cards with the same die!
Here is a link to the stamp set by Amuse Studio if you are interested: Fight Like A Girl.
I love these stamps and I hope you enjoyed my projects!
*Affiliate links used when possible, at no extra cost to you. Thank you for your support!
May your days be filled with sunshine,