I've wanted to use my MFT brick stencil for a while now. And it just came to me one day that there should be Farm Animals on this card. Hmm….farm animals in front of bricks?
So these Farm Animals are lost in the city…looking for direction back to the country farm. "Hello" "Hay there!" Lol.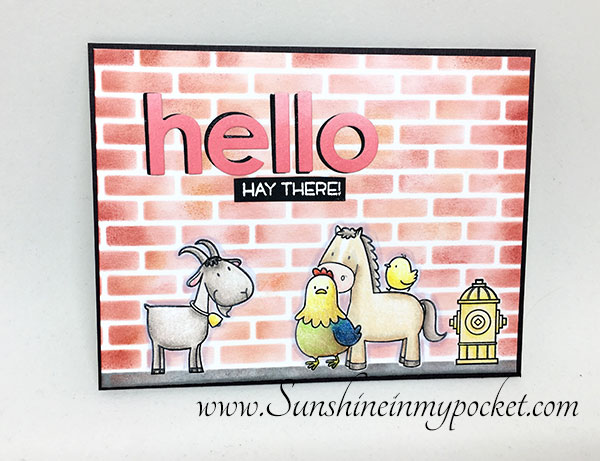 I used multiple MFT products:
Small Brick Wall Stencil
The Whole Herd Stamp Set
You Make My Tail Wag Stamp Set (for the fire hydrant)
Hello Dienamics (Still one of my favorites)
I used distress ink in multiple colors on the bricks, and Prismacolor pencils to color in the animals. Isn't that rooster so very colorful!?
I had a great time with this one. Hope you enjoy!
Entering into the MFT Superstar Challenge
May your days be filled with sunshine,