I was completely inspired by Kathy Racoosin on this card! She took a bundle of 3 flowers and drew a rainbow on them with a pencil, then she colored in each line with a rainbow color (across all the flowers)! Brilliant!
Here is my attempt at this technique: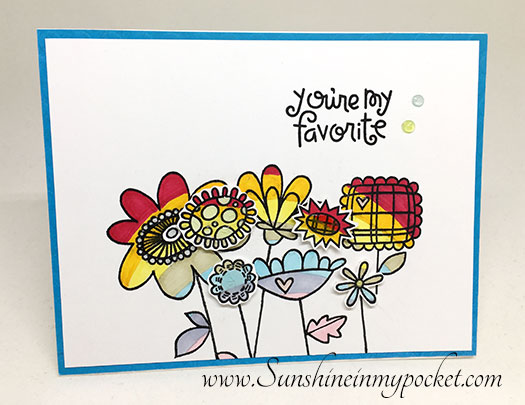 Guess who needs green copic markers!?!? Yep, this girl. I still like how it turned out even though I used "Putty" instead of a green color. So much fun.
Thank you, Kathy!
If you haven't seen the Rainbow Maker Online Card Class, I highly recommend it! Had such a great time and I'm STILL making rainbow cards.

Supplies used:
Various Copic Markers
Paper Smooches stamp set: Friendly Flowers
May your days be filled with sunshine,