Today we worked on Rainbow Die cuts. Nichole Spohr showed us specifically how to cut strips of paper to use as a rainbow on your card.I started out with this on my desk: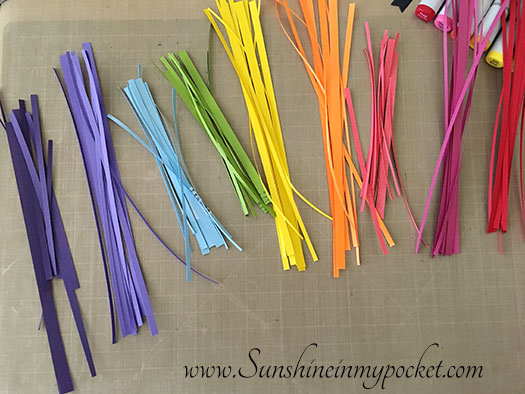 OH boy, here we go…this is a bit of work to get all lined up on a base in order to die cut. But here are my cards and I was so happy with them!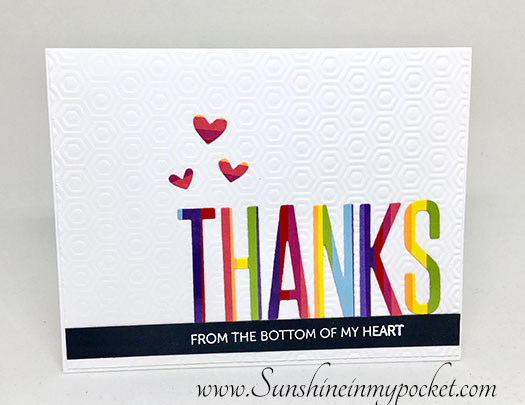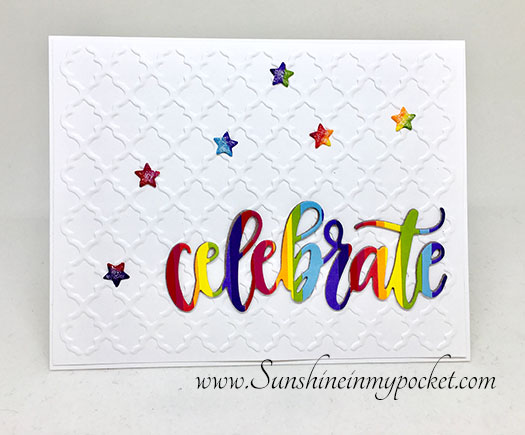 What do you think? So pretty, right?!
You can bet I used the negative of each of these for a card, too! I'll share them as soon as I have finished them. Really loving class!
May your days be filled with sunshine,