Of course I couldn't just throw out the negatives from all that beautiful Rainbow paper! So here's one of the cards I made using the negative die cut: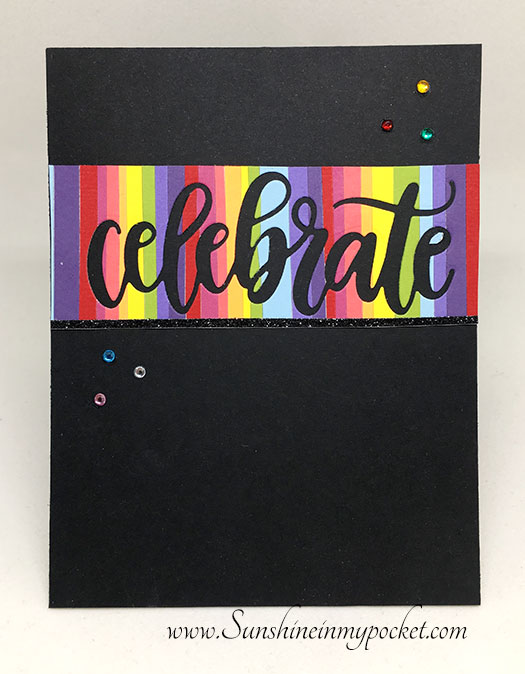 (See the original card here for the positive die cut piece)
Those gem stones are really from my nail kit! Lol. They may be small, but I think they add to the festive look of this card. I have one more card to show you tomorrow!