Mother's Day is right around the corner! I can't believe how fast these days are flying by. But I was inspired to create a Mother's Day card by something my grandmother always tells me. She is in a nursing home after having a stroke and heart attack. She is such an inspiration to me because even in the middle of her recovery at the hospital, she told me a joke!
Each Friday I take her lunch. As I leave each time I tell her that I love her and she replies, "I love you more." <3
So this card is designed around that sentiment. I hope you enjoy!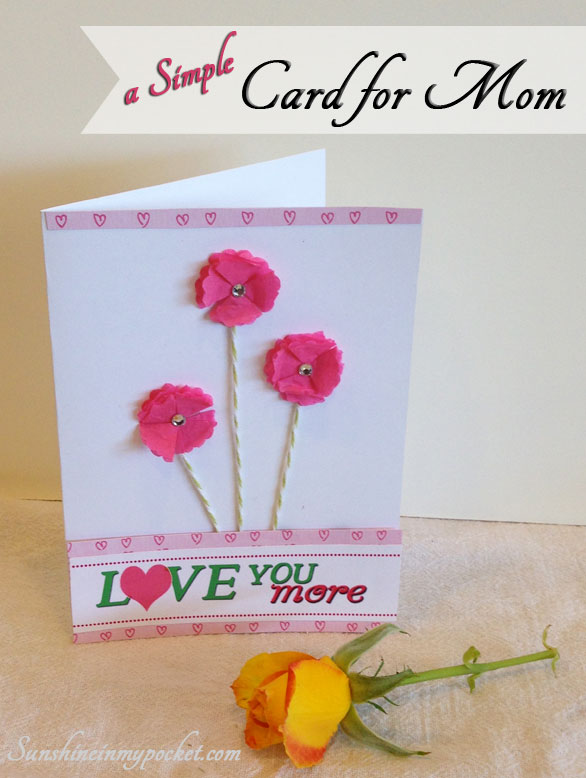 The flowers are made from tissue paper cut out with a small 7/8″ scallop punch. The "stems" are made from baker's twine. I made a short video how-to for you.
And now, as promised, here is the sentiment I made.

You can download it free here, but please first like my page (in the right hand sidebar)
Then download it here:
5-13 Love you more  sentiment free download.
Have a lovely time celebrating mothers, grandmothers, and amazing women this weekend!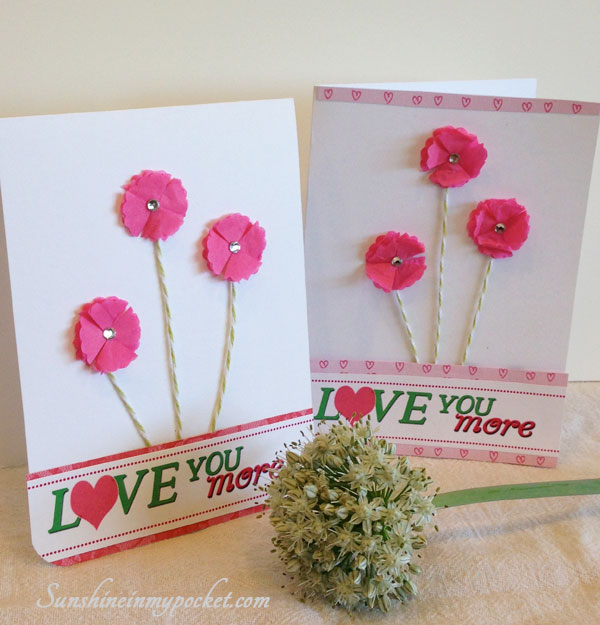 Linking up to the challenge: http://www.simonsaysstampschallenge.blogspot.com/
May your days be filled with sunshine,