Happy 4th of July to all my friends in America! It is a beautiful day to celebrate and today my little Paper Smooches monster wanted to get in on the fun. So this card was born: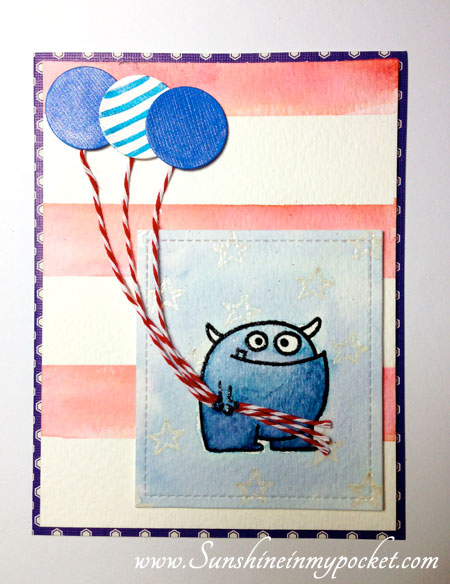 I used my distress inks and distress markers to watercolor. You may not be able to tell in this picture, but there are embossed stars behind that little monster. Isn't he cute?
Joining up with the Paper Smooches challenge.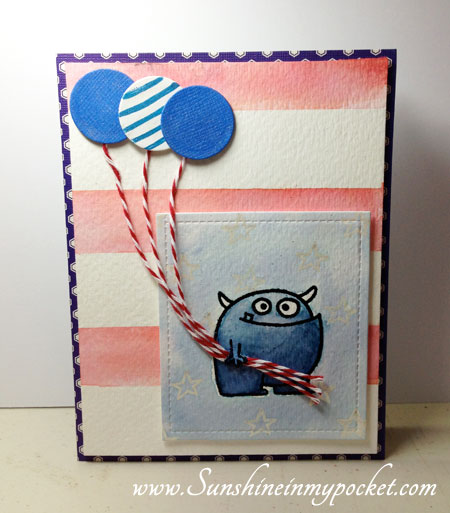 May your days be filled with sunshine,