Hello! Today I'm trying my hand at another MFT Superstar Challenge! This time the coloring Virtuoso category.
When I originally got these Polar Pals, I thought they could easily become a grizzly bear. I'm always needing bears for cards for my Dad (bears are his favorite)….so this one is for him. I started out stamping this bear near the center of the card, and colored him with bear-ish fur using Prismacolor Colored Pencils. Then I thought to myself…I need a background. Here's how it all started: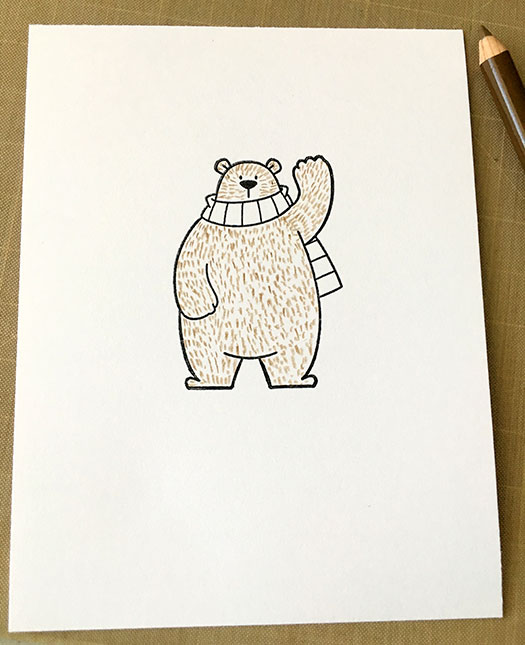 It's pretty intimidating to look at a blank white card and decide to make your own background with pencils. Enter Bravery! I actually created this background!! EEK!
Here's the start of the background, and adding shading & different colors to the bear's fur: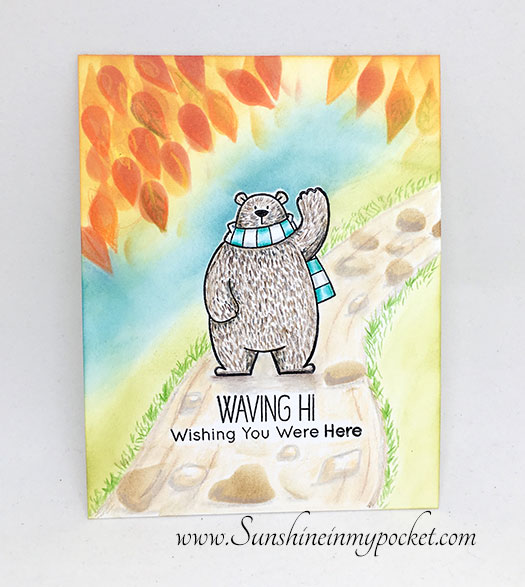 I also used Distress Oxides to help me out a bit. Oh, and I used a few MFT stencils to help me out with some shapes! I turned the TEARDROP stencil upside down to help out with some of the leaves…and I used the COWPRINT stencil to help create some of those stones. Isn't that awesome!?
Now, let me show you the finished card. I ended up adhering it to a black card base for some contrast.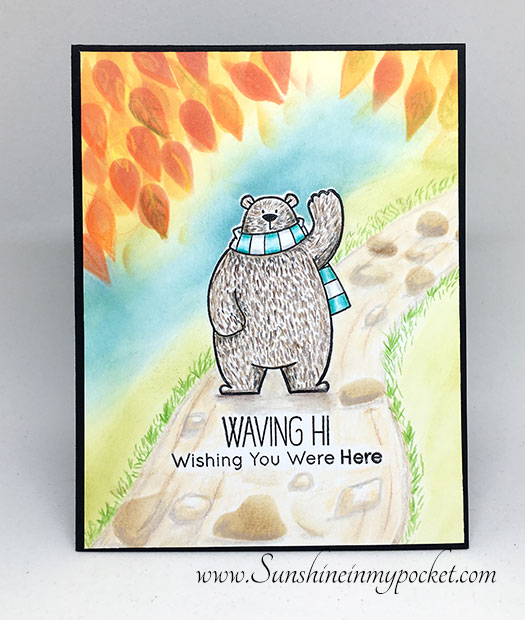 This card took me a LOOOOOOOONG time to color, but I'm happy with how it turned out. I hope you like it, too!
Wish me luck

May your days be filled with sunshine,