In Day 3 Online Card Classes: Sparkle & Shine, we learned more about liquid applications. One of the classes taught us about making rain and raindrops on our project. I was intrigued by adding colored pencil to the raindrop, then adding glossy accents to the rain. I tried that technique on my project here: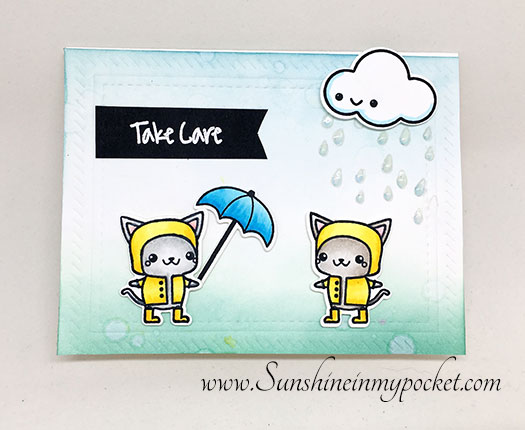 I colored in the bottom of each raindrop with a bright blue colored pencil, and added some gray too. Then I topped them all off with glossy accents. It is dimensional and glossy in real life, and looks like great rain!
I'm looking forward to finding some Pico Embellisher to making long raindrops on a card…that will be my next challenge.
Another great day of classes! Thank you, Jennifer & Kristina!
May your days be filled with sunshine,