Sometimes, when I need to relax, I imagine I'm in a field of flowers. (You do that, too?) And that is what inspired this next card.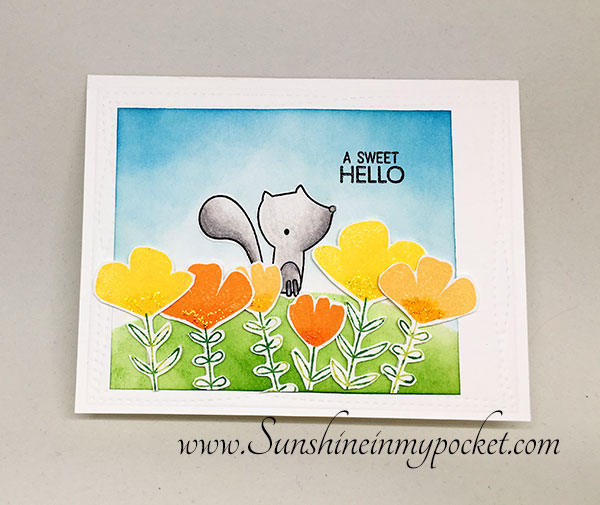 I stamped the flowers and stems with 2 different colors of ink.  Then I cut each of those flowers (from MFT's Sketched Blooms set) so I could pop them up for a 3D effect. Maybe you can see that better in this next picture: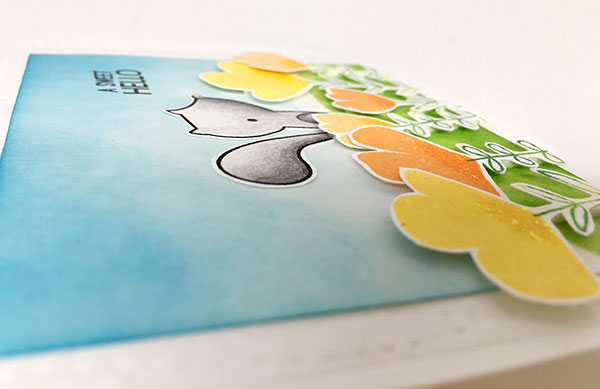 See that fun effect? Of course I had to add some glitter to those flowers.
I used distress ink for the background, and Prismacolor pencils for the coloring. Then I used a die cut (using MFT Wonky Stitched Rectangles) to dry Emboss the frame. The squirrel is from MFT Forest Friends. Isn't he cute?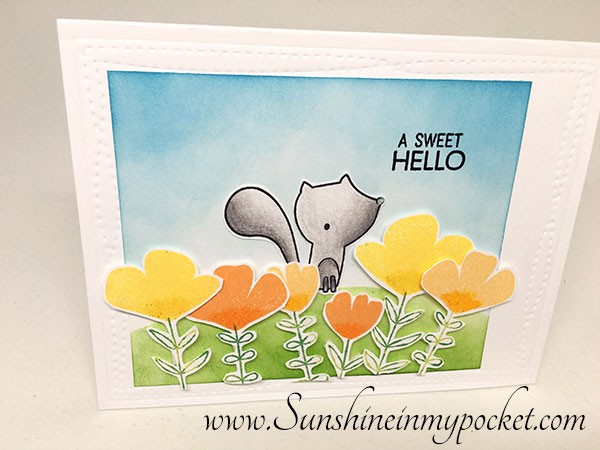 And now I must say a sweet goodbye. Hope you enjoyed!
Entering MFT's Superstar Contest.
May your days be filled with sunshine,