I've really been drawn to plaid lately….so I thought I'd give this technique a try! I was inspired by Kristina Werner to create a plaid background with Gansai Tambi Watercolors.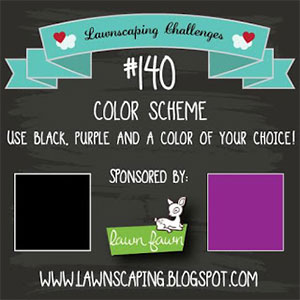 Combine that with the current Lawnscaping Challenge to use black, purple and one other color (I added some silver!) and I came up with this card: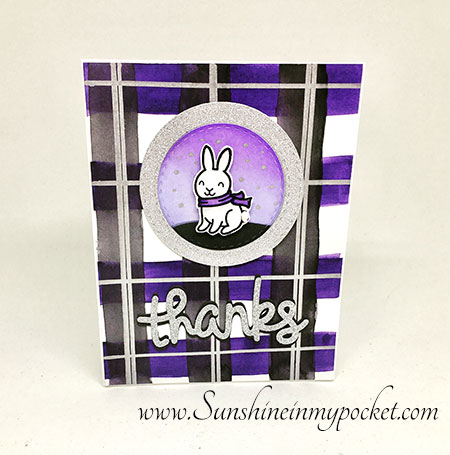 I love that little Lawn Fawn bunny (I've never used this stamp before!) and that Lawn Fawn "Thanks" die.
What do you think? Is the purple plaid too much?
I kinda like it


I used distress inks on the little circle background behind the bunny, and some silver glitter card stock for the thanks die and the circle background. Hope you enjoy!
May your days be filled with sunshine,