This is my very first shaker card! I was inspired by Paulina over at Pretty Pink Posh to give it a try. So, my first instinct was to start with my Paper Smooches Cuteasaurus stamps. I mean, these guys are just plain adorable!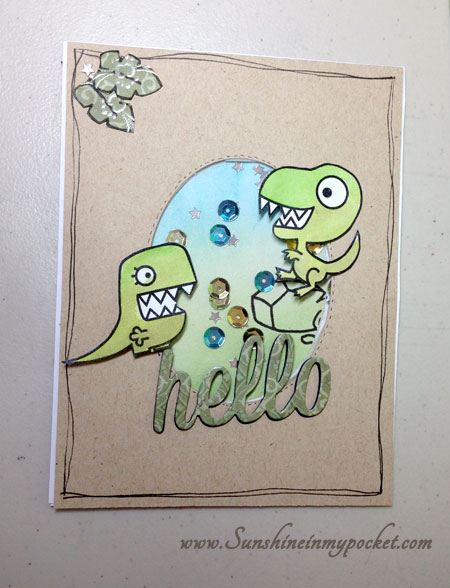 I used my (new!) Big Shot to die cut that hello five times in black, then die cut one more time with my green safari paper to put on top of the stack. Awesome.
I used the most natural colored sequins I had (in this case light green and blue) and threw in some silver stars just for fun!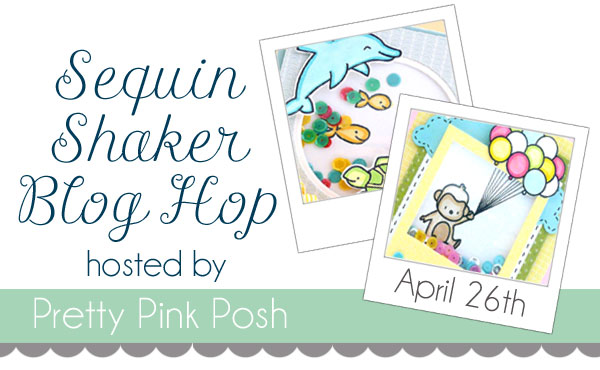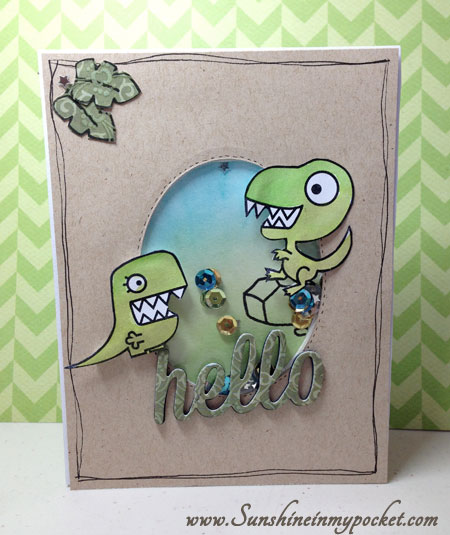 Doesn't this card just make you want to shake! Ha, ha…ok, maybe it's just me. But I was so excited about this FIRST shaker card. Here, I've attached it to some dinosaur coloring pages for my nephews in Utah. And look, if you shake the card just right you can make the dinosaurs look like they are EATING those sequins. Oh my goodness, will the fun never end?!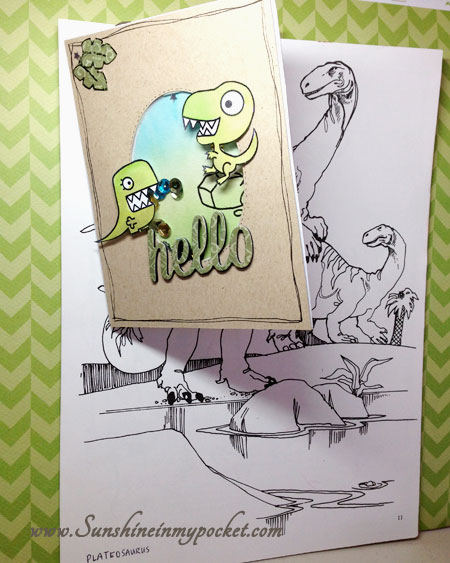 Well, I did have a great time with this shaker card, I see many more in my future. Practice, practice, practice. I think my Arizona nephews just may love a card like this too…
Also joining in the Paper Smooches Challenge!

May your days be filled with sunshine,