Today I combined one of my favorite quotes with one of my favorite pictures to share with you. These are some amazing Aspen trees in Northern Arizona. My husband and I were hiking with some friends and came upon an entire forest of Aspen trees with their leaves changing color to a bright yellow. It's almost that time of year again! I just LOVE fall.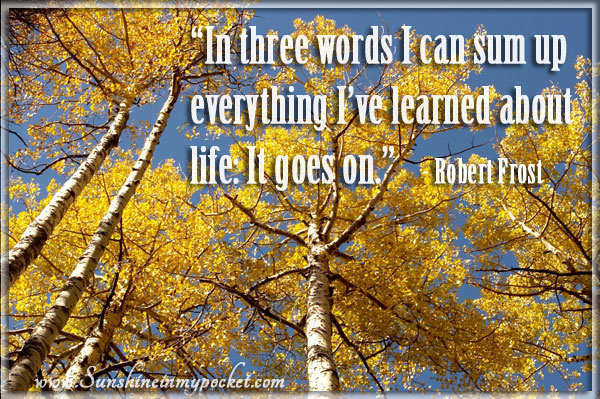 Take a look at this picture and take a deep breath. Life goes on! No matter what you are going through, you can find amazing life all around. That is simply amazing, isn't it?
Here in my city, we don't experience changing leaves…nothing as amazing as these Aspen trees. We have to travel a ways to see beautiful, color-changing trees like this. Do you have changing seasons where you live?
May your days be filled with sunshine,