Last week I participated in a PinChat Live party about desserts in jars. It reminded me that I haven't yet posted about one of my favorite "Survival Kits" in a jar! Here it is: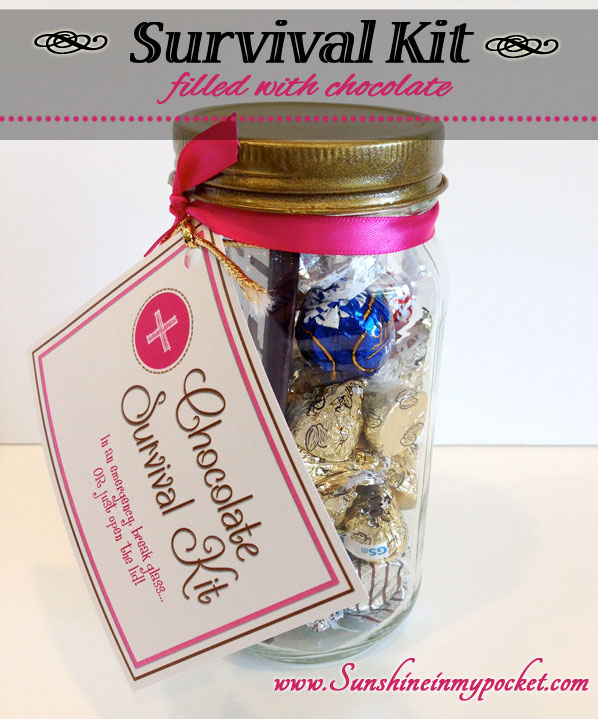 This is the perfect little gift for anyone who is up against some tough trials. When I delivered one last night, my neighbor's daughter said "EVERYONE needs one of these!" (I wish I could make one for everyone!)
I also made one for my husband, who was in a bicycle accident over the weekend. He loved it and keeps it close to his favorite chair to "help in the recuperation process." He didn't even mind that it was pink. 😉
I love that this is a great way to recycle those jars, too. This jar started out as a jar filled with peaches: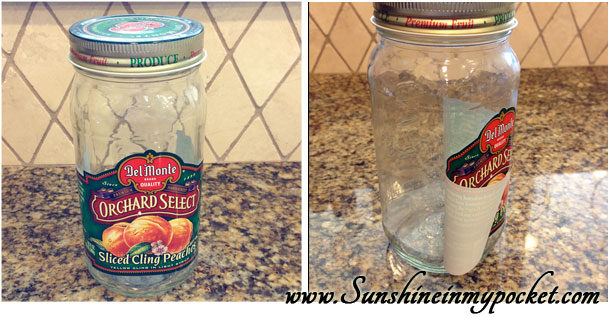 I just peeled off the label and ran it all through the dishwasher. If there is any sticky residue, a little citrus (or lemon) essential oil should take that right off.
See that lid? Nothing a little gold spray paint can't fix.
Then just fill it up with some of your favorite chocolate, tie a ribbon, attach the note and deliver. Everyone loves it.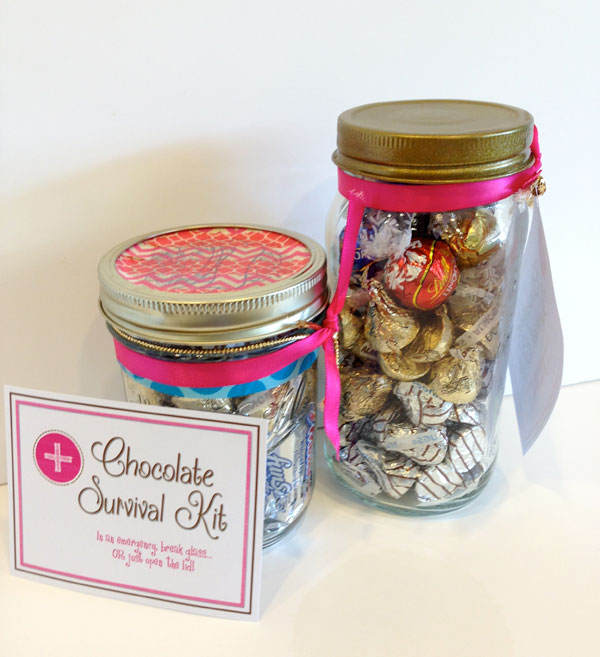 A mason jar works well, too! I like to use a little washi tape on the lid, but fabric looks great, too.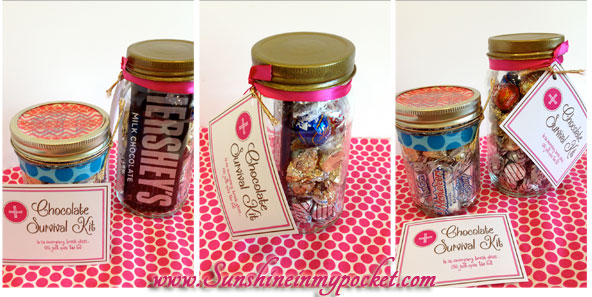 I'm thinking this little note would look good in blue, what do you think?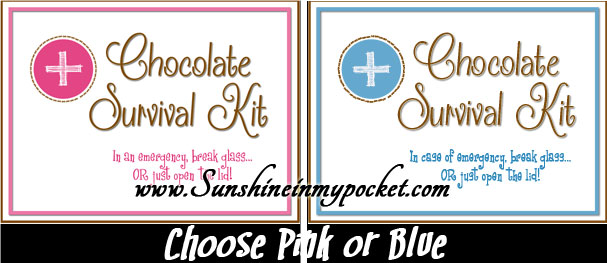 If you'd like the printable, like my page first here:

Then download the printable here:
8-13 chocolate survival kit pink
8-13 chocolate survival kit blue
Before I go, I just want to thank my neighbors the WHITINGS for bring me an entire giant container of chocolate…and they didn't even know that it was just what I needed!

(You guys are the best!)
So you see, you never know who just might need a survival kit filled with chocolate. If you do give out a kit or two, please let me know. I'd love to hear!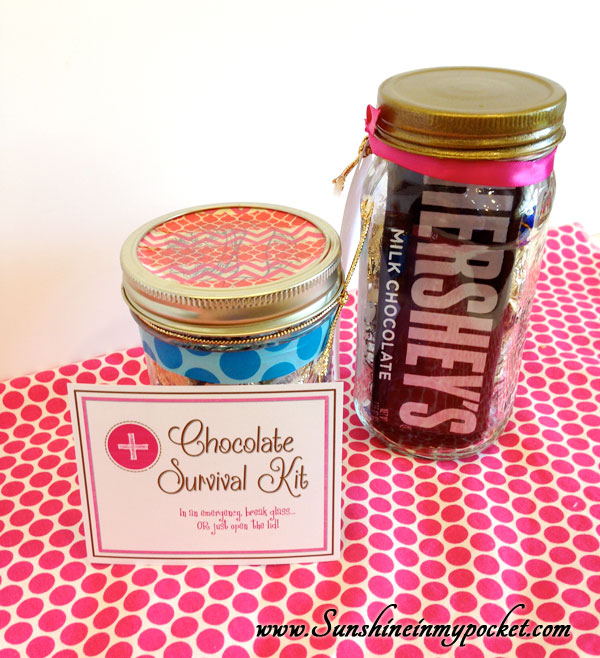 May your days be filled with sunshine,