I just learned on Wednesday that a dear friend and neighbor is moving!

I know that moving is chaotic and overwhelming sometimes and so I was inspired to make the following cards in her honor: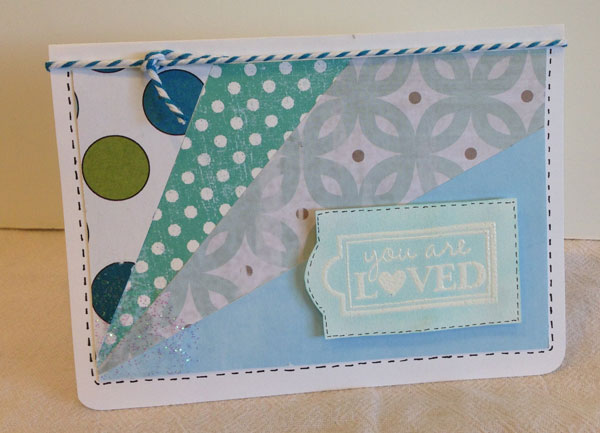 I am just enthralled with "Sunshine" cards (yes, it goes with the name of my blog!) and this one surprised me because it turned out in shades of blue, rather than yellow! I tinted the embossed sentiment with Distress Ink in Peacock and added some glitter to the "sunburst." I will re-visit this idea later, because I think it looks more like a quilt or sky than a sunburst. Funny how things turn out sometimes.
(to be continued: see the next card in the next post…)
So, dear friend who is moving (you know who you are)…these are for you! Everything IS going to be alright. And you are loved.
Linking up with Simon Says Stamp challenge.
May your days be filled with sunshine,